---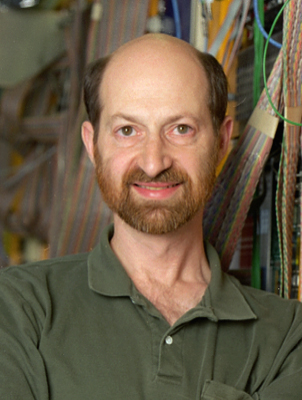 Daniel M. Kaplan
| | |
| --- | --- |
| Address: | Physics Department |
| | Life Sciences Building, room 146D |
| | 3101 South Dearborn, St. |
| | Chicago, IL 60616 |
| Phone: | 312.567.3389 |
| Fax: | 312.567.3494 |
| email: | kaplan AT iit.edu |
| Other URL: | My "official" web page |
---
Classes: Spring 2014
PHYS 348 - Modern Physics for Scientists and Engineers
An introduction to modern physics with the emphasis on the basic concepts that can be treated with elementary mathematics. Subjects covered include Einstein's special theory of relativity, blackbody radiation, the Bohr atom, elementary wave mechanics, atomic and molecular spectra, and introductory nuclear and particle physics. The class meets Tuesday and Thursday 10:00-11:15 in room 102 E1 Building.
---
Recent presentations on the work of my collaboration:
I recently attended NuFact 2013 in Beijing, China and presented the following research from my group at IIT and the national Muon Accelerator Program:
Earlier in the summer I attended COOL'13 in Murren, Switzerland and presented
---
New research initiative:
With a small group, I'm now investigating the feasibility of a novel measurement of antimatter gravity!
Does antimatter fall up??? This "science fiction" idea is being taken seriously by a number of researchers.
The accepted theory of gravity is Einstein's General Relativity. It predicts no difference between the gravitational behavior of antimatter and that of matter. While well established experimentally, General Relativity is fundamentally incompatible with quantum mechanics, and finding a quantum alternative has been a longstanding quest of physics.
Since all available experimental evidence on which to base a quantum theory of gravity concerns matter-matter interactions, matter-antimatter measurements could play a key role in this quest. Indeed, the most general candidate theories include the possibility that the force between matter and antimatter will be different - perhaps even of opposite sign! - from that of matter on matter.
So if antimatter falls up in the gravitational field of the Earth - or even if it falls down, but at a different rate from matter - it will be a really big deal!
But so far no experiment has been sensitive enough to make this very difficult measurement. The first problem is to _make_ some neutral antimatter. This can only be done in tiny quantities - essentially, one atom at a time. The second is to build a sensitive enough device to detect the tiny effect of gravity on a single atom. Four teams of physicists at the CERN laboratory, in Geneva, Switzerland (where the Higgs boson was just discovered) are all competing to make the first measurement using antihydrogen.
I'm leading a group of IIT physicists looking into a new and different approach: make a beam of unstable "muonium" atoms (perhaps at Fermilab, in Batavia, 40 miles west of IIT), and put it through a precision interferometer to measure its trajectory with picometer precision. We don't know yet whether this is just hard, or impossible, but we're keen to work through the details and find out.
For more, see our recent preprint and my IIT physics colloquium.
---
[IIT Home] Last Update Aug. 27, 2013 by kaplan AT iit.edu